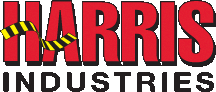 ASBESTOS HAZARD PRODUCTS

Labels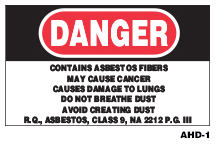 *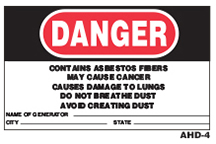 *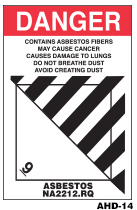 *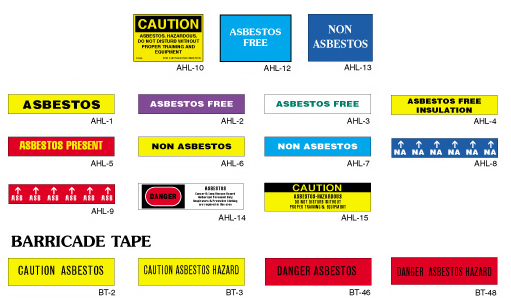 LABELS AND TAPES



*Harris Industries now carries updated Asbestos Label Specifications.
Caution and Asbestos Free/Non Asbestos labels are 3" x 5" self-wound vinyl labels, 500 per roll. Danger labels are printed on pressure-sensitive paper. Available in a variety of sizes, 500 per roll.

Our vinyl, pressure-sensitive asbestos labels are available in rolls of 2" x 18 yards. Labels are perforated every nine inches, with 72 labels per roll. Legends are printed on OSHA approved background colors and are protected by a clear laminate.

SIGNS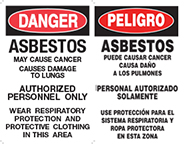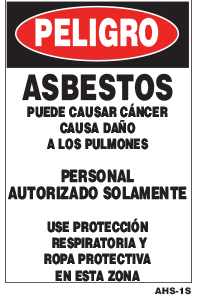 Highly visible Danger Signs alert personnel to potential asbestos hazards. Printed red and black on white stock. Available in English and Spanish. Meets OSHA 1910-1001 standards for job site safety. Specify E for English and S for Spanish. Add as suffix to catalog number.

Return to Home Page
---
For more information Call us at Phone: 800-222-6866 - 714-898-8048 or by Fax: 800-228-1274
or if you prefer you can contact us direct by email
---
© Harris Industries, Inc. 2016

Revised 4/16