---
Flexogen Water Hoses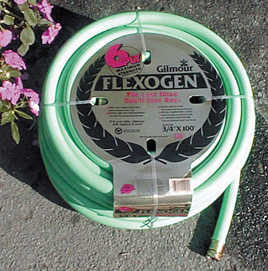 Over 500 PSI burst strength.
Strong enough to hold the highest pressure on the hottest days.
Floats; won't mildew or mar surfaces.
Lightweight, soft and flexible, yet durable.
Heavy-duty brass couplings with built-in washer for tight sealing.
O-ring seal for leakproof performance.
Flow Guard Plus collar prevents kinks near faucet.
Double tire cord reinforced for strength.
Patented 6-ply construction.
Our specially designed Flexogen hoses are manufactured by the Gilmour Company, famous for high quality rubber products for many years. A full range of sizes and lengths is available, with either Flexogen or double-reinforced-vinyl construction.
Stock No.
Inside Diameter
Length
34-2
5/8"
50'
16-5875F
5/8"
75'
16-58100F
5/8"
100'
16-3450F
3/4"
50'
16-3475F
3/4"
75'
16-34100F
3/4"
100'
For more information Call us at Phone:- 714-898-1311 or by Fax: 714-898-3399
or if you prefer you can contact us direct by email
Se Habla Espanol!

___________________________
---
© Arthur Enterprises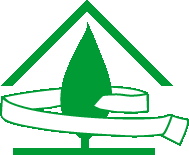 Revised 7/05