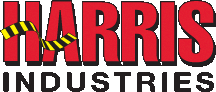 NEW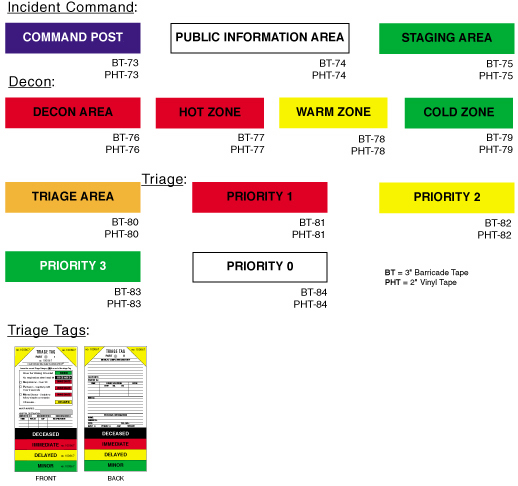 Now Available Speciality Homeland Security Barricade Tape, Adhesive Tape and Triage Tags as Stock Items!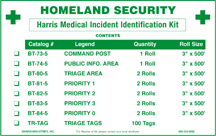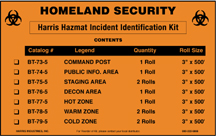 Be prepared for any Homeland Security Emergency and give your customer's options. Our speciality tape and tags will carry appropriate legends that will help organize departments or areas in case of an emergency, as well as assist in newly adopted security measures. Tapes are available in our standard specifications for barricade tape and adhesive tapes. Custom orders are also available.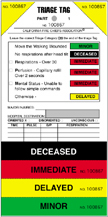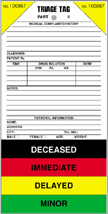 Cat No.
Description
Size
BT Series
Non Adhesive Barricade Tape
3" x 1000'
PHT Series
Printed Hazard Warning Tape
2" x 18 yds.
TR-TAG
Triage Tag
4-1/4" x 8-11/16"
HLH-KIT
Homeland Security Hazmat I.D. Kit
13" x 18-13/16" x 6-5/16"
HLM-KIT
Homeland Security Medical I.D. Kit
13" x 18-13/16" x 6-5/16"

Return to Home Page
---
For more information Call us at Phone: 800-222-6866 - 714-898-8048 or by Fax: 800-228-1274
or if you prefer you can contact us direct by email
___________________________
---
© Harris Industries, Inc. 2004

Revised 3/31/04