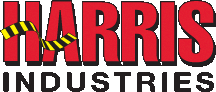 PENNANT LINES

These attention-getting Pennants are ideal for traffic control, marking of hazardous areas, or for open-houses, sales events or any place you want HIGH VISIBILITY.

Each 60' line has 36 - 9" x 12" and our 100' line has about 60 - 9" x 12" brightly colored, polyethylene pennants double-sewn to a high strength cord. Multi-color lines have alternating Red, White, Blue, Green, Orange and Yellow Pennants. Solid lines are either all Red or all Yellow. Also available in other sizes and colors or with printed copy by special order only.
| Cat No. | Size |
| --- | --- |
| PL-1- | 60' - 9"x12" |
| PL-2- | 100' - 9"x12" |
Please specify color. Available in Multi-color (MC), Red (RD) or Yellow (YL). To order, add color abbreviation as suffix. Example PL-1-MC. According to OSHA, this product cannot be used as warning lines for roofers.
PRINTED PENNANT LINES

Call special attention to your event or area with these Printed Pennant Lines. Pennants come preprinted with special legends. Black legend on red or yellow background. Custom legends and other colors also available. Call for quote. Please speciify color. Size is pennants are 9" x 12" and he length of entire pennant line is 60' long.
| Cat No. | Legend |
| --- | --- |
| PPL-5 | Caution |
| PPL-31 | Black / Yellow Stripes |
| PPL-49 | Danger |
| PPL-55 | Danger Keep Out |

Return to Home Page
---
For more information Call us at Phone: 800-222-6866 - 714-898-8048 or by Fax: 800-228-1274
or if you prefer you can contact us direct by email
---
© Harris Industries, Inc. 2004

Revised 7/05