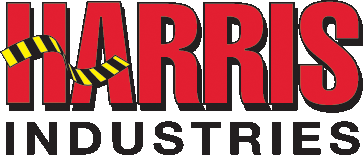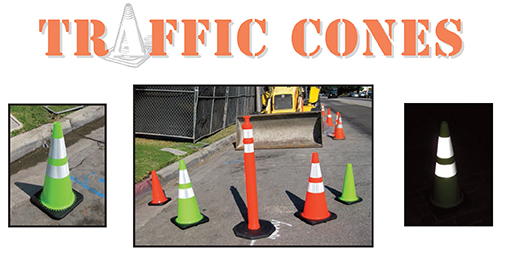 Harris Industries is now carrying Traffic Cones. These 100% PVC injection molded traffic cones come in brilliant fluorescent orange and lime colors throughout and are visible from any angle, day or night. You can order with or without Reflective 3M Cone Collars. These collars offer superior illumination.

The premium PVC in the Conical Section of the traffic cone is permanently bonded to the base section, which is composed of recycled PVC. This one piece design brings superior durability and flexibility compared to a "flow molded cone," resulting in a more durable cone that will stand up to the challenges of adverse road conditions.

Our unique designed base provides excellent traction on the road and allows ease of stacking. The cones will not stick together, they will firmly grip the road and won't easily be blown over. If the cone is hit, the base joint will stand up to abuse, due to its superior material used.

We also sell a delineator style traffic marker. Base is sold separately. Meet both MUTCD standards and NCHRP-350.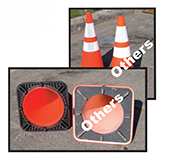 Cat No.
Product
Reflective Code
HTC18OR
Cone Orange 18 inches
None
HTC18L
Cone Lime 18 inches
None
HTC28OR
Cone Orange 28 inches
2
HTC28L
Cone Lime 28 inches
2
HDP42OR
Post Orange 42 inches
2
HDB
Black Base for HDP42OR (Post)
None
---
For more information Call us at Phone: 800-222-6866 - 714-898-8048 or by Fax: 800-228-1274
or if you prefer you can contact us direct by email
---
© Harris Industries, Inc. 2014

Revised 3/14